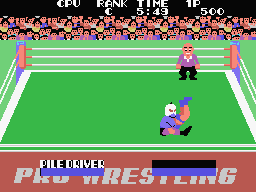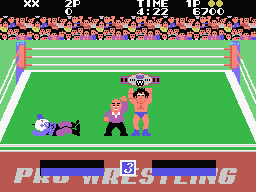 The famed rivalry between Jungle Joe and the Masked Mystery has reached such an amazing height that the organizers decided to set up a championship for just those two wrestlers! Play as Jungle Joe, delivering punishing chops, kicks, drop kicks, pile drivers, and his signature One-Hand Back-Breaker move to wear down the Masked Mystery and pin him down for the count! The stakes get higher with each revenge bout as the wrestlers climb the ranks all the way to the coveted belt of World Champion! Two players can also go head-to-head, controlling the wrestlers in an exhibition match!
This game is part of the Team Pixelboy Budget Series.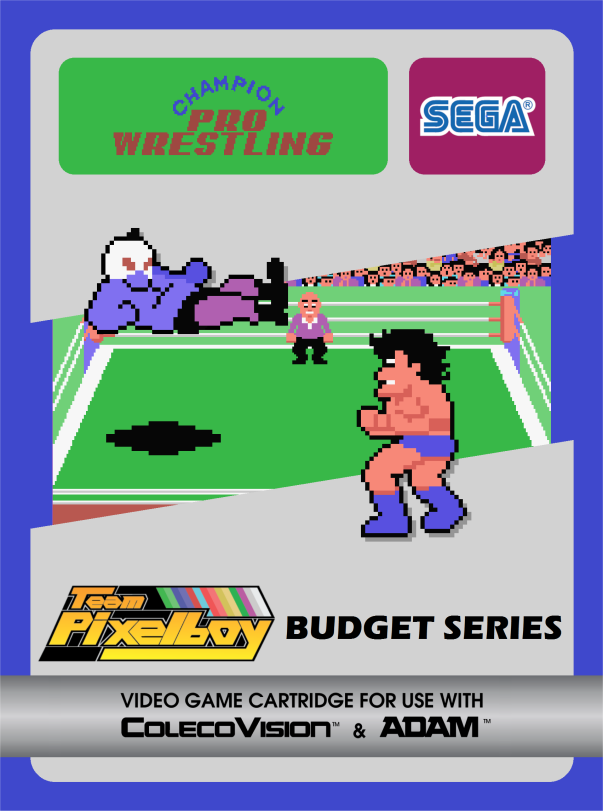 Because he was very busy at the time, my long-time collaborator Mystery Man was unable to contribute a game to help raise money for my good friend Óscar Toledo Gutiérrez during the summer of 2016. He wanted to do something for Oscar, so I decided to produce an 18th budget game out of my own pocket, namely Champion Pro Wrestling, which was given away for free to everyone who ordered 10 copies or more of the budget games. This was kept a secret for as long as possible, to make it a surprise gift.
This is my way to thank everyone who pre-ordered these games and helped our friend Óscar in his time of need. And also, the ColecoVision finally has a wrestling game in its library! :-)
This game was completed and released in 2018.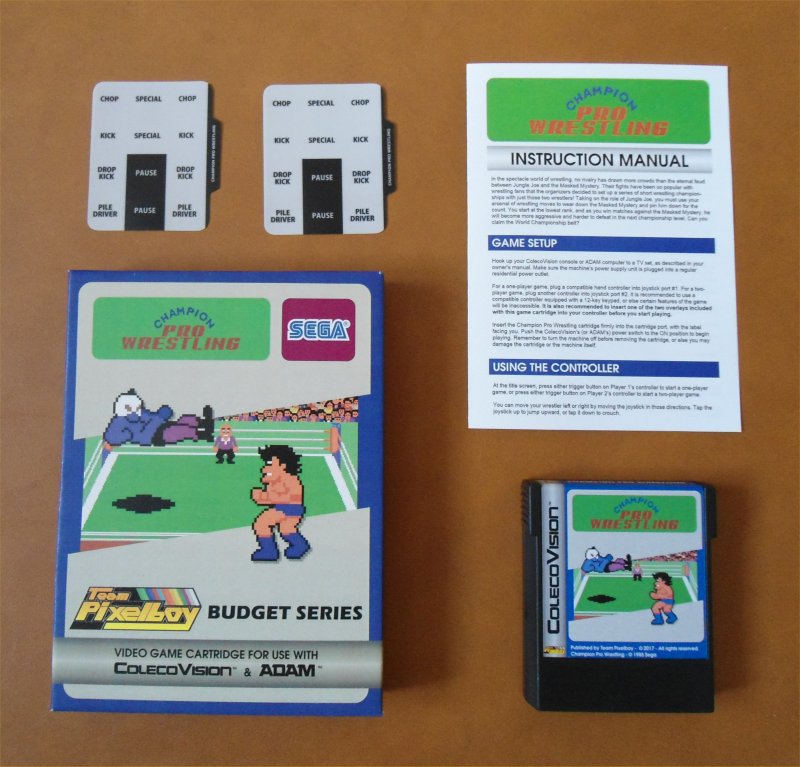 TEAM PARTICIPANTS
Mystery Man : Colecovision port of SG-1000 version
Luc Miron : Software beta-testing, box design, game manual, cartridge label
Harvey deKleine : Electronic sourcing and assemblies
Phil Boland : Overlay printing services
SPECIAL THANKS:

Tobie St-Aubin and Albert Yarusso.