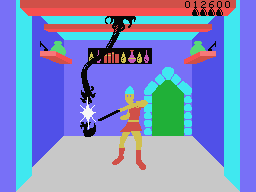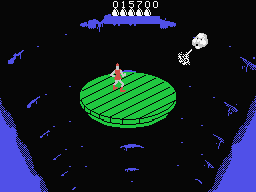 All the action of the arcade game in your living room!
This special adaptation brings home all the excitement of the legendary arcade game and gives you even more control over the action! Lead Dirk the Daring on his quest to rescue beautiful Princess Daphne, who's been imprisoned in a crystal ball by the evil dragon. To complete this noble mission, you'll need courage and quick reflexes! Fend off supernatural forces with your sword or use your wits to escape. Swing on a rope over fiery chasms. Fight fierce battles with the dreaded Phantom Knight and cunning rat guards. Find a way to survive and you'll take on the most deadly foe of all, the diabolical dragon himself!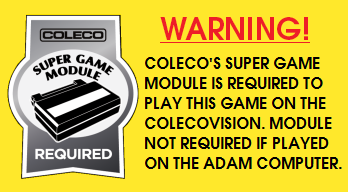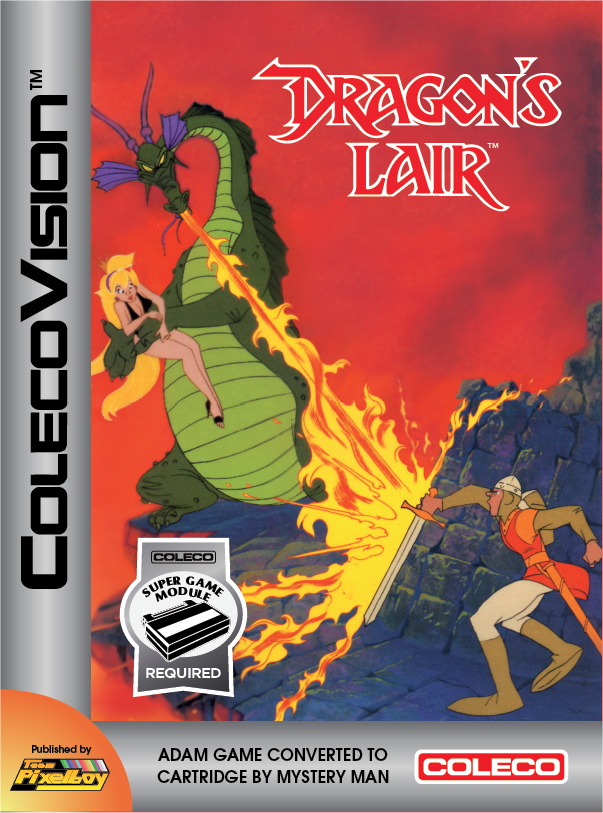 In July 2012, a few weeks after the completion of the Quest for the Golden Chalice project, I proposed some future projects to Mystery Man, for 2013 and beyond, which he could have easely refused. One of these proposals was to convert the ADAM game Dragon's Lair into regular cartridge format. Not only did he accept, but he got the job done immediately, and in record time too! The game requires the extra RAM offered by Opcode's Super Game Module, but the SGM is not required when playing the game on the ADAM computer.
I have to say that being able to offer Dragon's Lair in cartridge format is a dream come true for me! :)
This game was completed and released in 2012.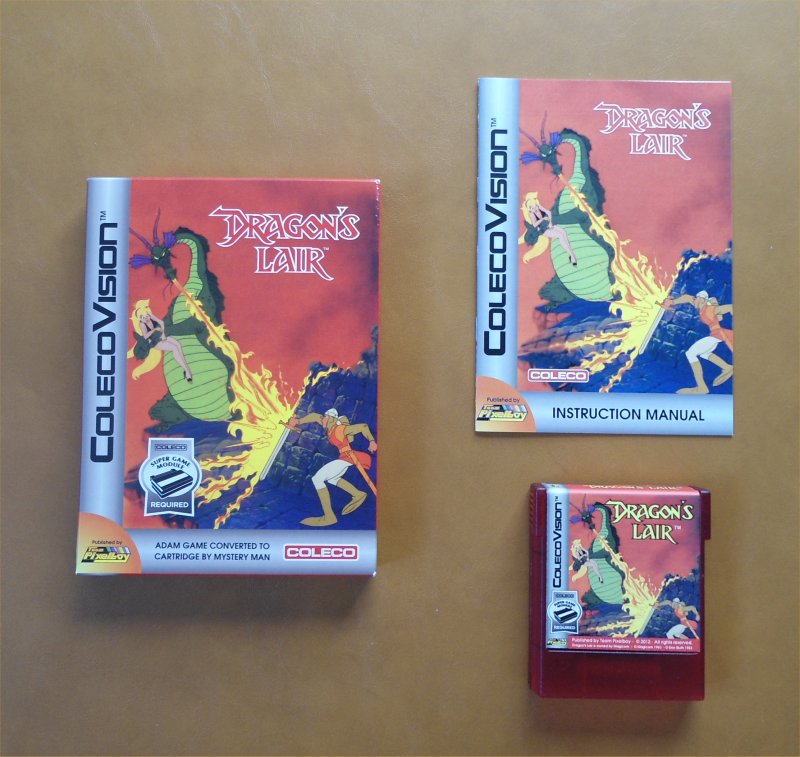 TEAM PARTICIPANTS
Mystery Man : Software conversion and beta-testing
Luc Miron : Box design, game manual, cart label, software beta-testing
Dale Crum / Doc4 : Game manual layout (www.doc4design.com)
Oliver Puschatzki : Box printing services
Eduardo Mello : MegaCart PCB design and electronic sourcing
Harvey deKleine : Electronic sourcing and assemblies
SPECIAL THANKS:

Albert Yarusso and all AtariAge forum members.