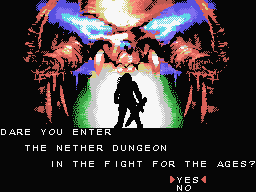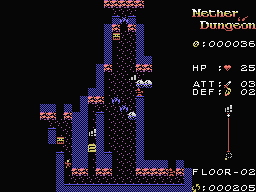 Dare you enter the Nether Dungeon in the fight for the ages?
Down the deep dungeon guarded by dreadful creatures, awaits an amulet once stolen from your family by an evil wizard. It bears the royal crest proving your hereditary right to the country's throne. Would you dare to enter? Bats, specters, dragons and ghosts will stop at nothing to destroy you!
Descend the ancient stairways, and retrieve the amulet to lift the wizard's spell and claim your rightful place on the throne.
The production run of this game is limited to 50 copies, without box or manual.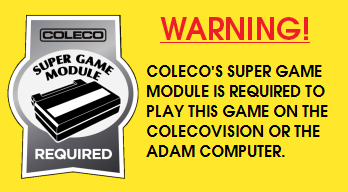 August 7th 2020 marked the official release date of a low-budget movie "Max Reload and the Nether Blasters". It was available for view in select drive-in theaters around that date, and the movie became available on video-on-demand platforms and disc soon after that same month.
In the movie, a red ColecoVision cartridge of the fictional game "Nether Dungeon" makes an appearance. This game is actually a "reskin" of sorts of Deep Dungeon Adventure, which I published a few years ago as part of the Team Pixelboy Budget Series. The title screen and opening/ending cut-scenes have been changed, but it's still the same game at its core. The author of Deep Dungeon Adventure, Arturo Ragozini, agreed to alter his game to match the movie's premise.
After some discusions, it was decided that a small run of 50 Nether Dungeon cartridges would be produced (without box or manual) roughly in parallel to the movie's release. This game cartridge is mostly geared towards collectors, because if you already own Deep Dungeon Adventure, then you're basically purchasing the same game again. Still, owning a ColecoVision game that actually appears in a real movie is cool merchandise, right? :)
If you happen to own one of the 50 produced cartridges of this game, you may notice that Team Pixelboy is not mentioned on the cartridge label. Instead, the label credits the fictional software company "Wylde Child Games", which is a direct reference to the movie.
This game was completed and released in 2020.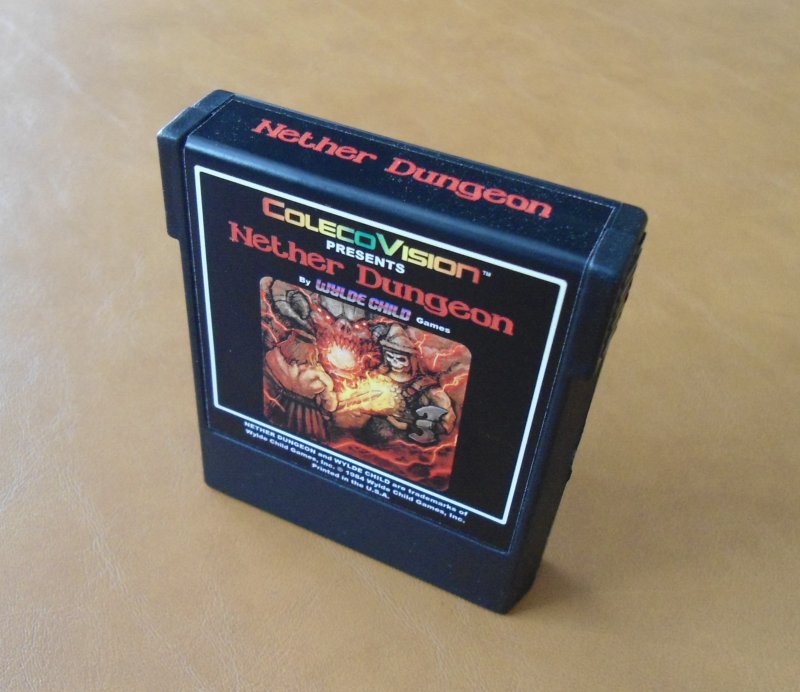 TEAM PARTICIPANTS
Arturo Ragozini : Programmer and designer of the original Deep Dungeon Adventure
Richard Cornelisse : Original graphics and text of the original Deep Dungeon Adventure
Oscar Kenneth Albero Ingles : Additional graphics and cut scenes of Nether Dungeon
John Hassink : Music and sound effects
Chris Wood : Cartridge label artwork
Luc Miron : Cartridge label
Harvey deKleine : Electronic sourcing and assemblies
SPECIAL THANKS:

Scott Conditt, Albert Yarusso and all AtariAge forum members.