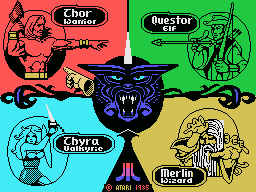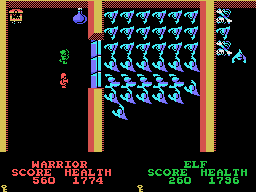 Relive the classic arcade adventure!
"The place where wonderous treasures rub shoulders with untold nightmares." This is how rumor and folklore describe the hellish dungeon known as the Gauntlet, a place where many have ventured into, but none have ever returned from. A group of four brave adventurers - Thor, Thyra, Merlin and Questor - found the entrance to the Gauntlet and expected to find riches inside. What they found instead were hordes of ghosts, warriors and demons emerging from the darkness from all directions. There were indeed treasures to be found however, so the group decided to push onward to see how much riches they could accumulate. But then, this is probably the fatal miscalculation made by all the other adventurers who came before them...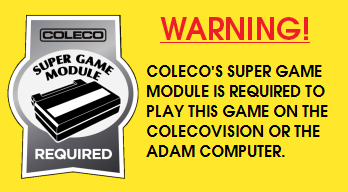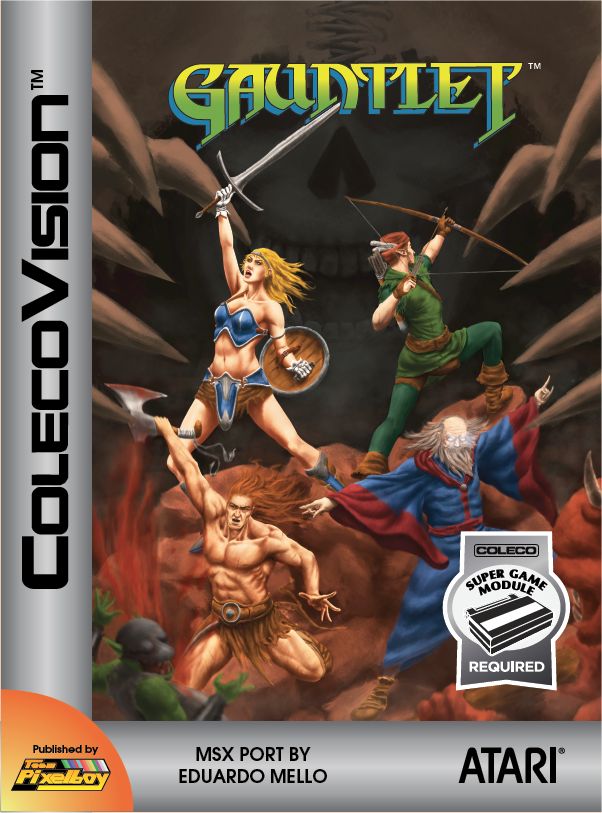 In March 2015, Eduardo Mello contacted me and offered to port any 32K MSX games I wanted, in an effort to raise money for his homebrew ColecoVision projects. I looked over what was available and I selected several titles including Gauntlet, which is technically over 32K in size, but Eduardo accepted porting it to the ColecoVision anyway.
However, when it was determined that the original MSX version of Gauntlet required 64K of RAM to function and contained a lot of self-modifying code, Eduardo found the port too complex and time-consuming, and he walked away from the project.
Luckily, one of the guys of the Lemonize team put me in contact with an MSX expert who called himself Dimmu and who graciously accepted to attempt the ColecoVision port. Unfortunately, he lost his motivation along the way and also walked away from the project.
In April 2017, Mystery Man stepped in and said he would examine the MSX version and determine how much effort is actually required in porting it to the ColecoVision. At the very end of 2017, he delivered the first release candidate of the completed port! After extensive beta-testing, the game was released in January 2019.
This game was completed and released in 2019.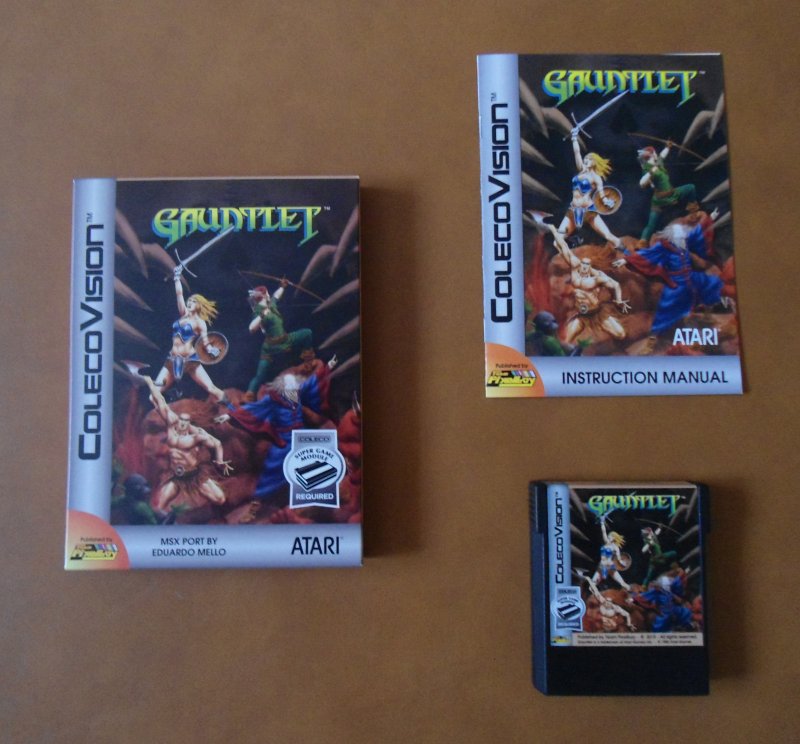 TEAM PARTICIPANTS
Ed Logg : Original design
Tony Porter : Programmer (MSX version)
Kevin Bulmer : Graphics (MSX version)
Bill Allen : Sounds and additional programming (MSX version)
Ben Daglish : Music (MSX version)
Mystery Man : ColecoVision port and beta-testing
Brian Klug : Software beta-testing
Tin Vuong : Box art
Luc Miron : Box design, game manual, cart label, software beta-testing
Dale Crum / Doc4 : Game manual layout (www.doc4design.com)
Oliver Puschatzki : Box printing services
Harvey deKleine : Electronic sourcing and assemblies
SPECIAL THANKS:

Bob Armour, Stu Gregg, Albert Yarusso, Tobie St-Aubin and all AtariAge forum members.