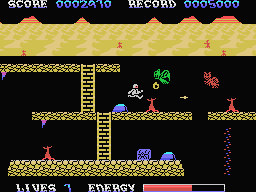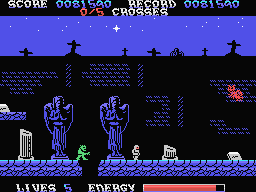 Your princess has been captured by an evil king!
The legends says that a beautiful princess was born to give happiness to a true knight. An evil king with magical powers kidnapped the princess, taking her far away to a demonic kingdom. She was made prisoner in a castle. To reach it, a knight must travel without fear through the darkness. Only a brave knight will be able to defeat the vicious monsters guarding the princess.
As the brave knight of the story, you'll have to travel through a desert, a forest, a cemetary, and a cave which leads to the castle of the evil king. Hordes of demons and nightmarish creatures will stand in your way, but do not despair! Put your strength and courage to the test, and rescue the princess!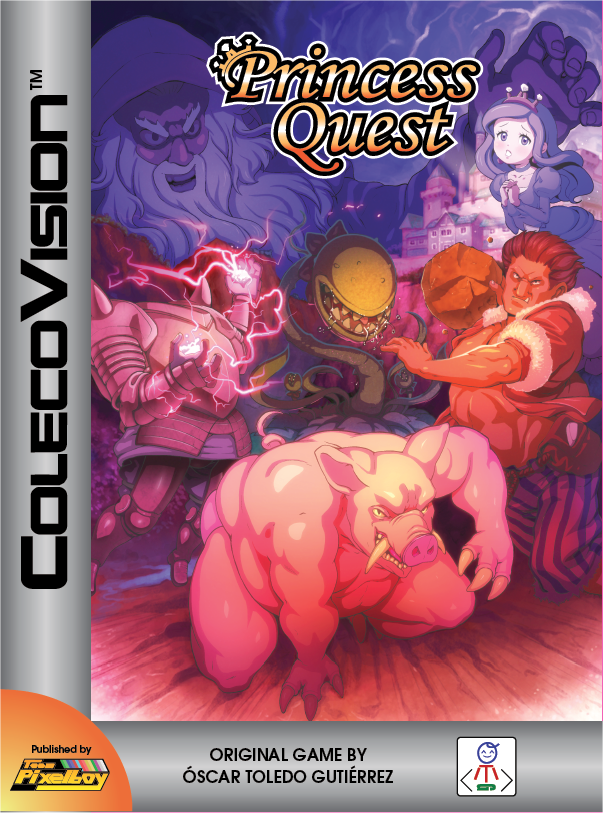 In late January 2012, Óscar Toledo Gutiérrez posted a YouTube video on the AtariAge forums to present his new homebrew MSX game, Princess Quest, and he asked if an established publisher would be interested in publishing a ColecoVision version. I was more than a little impressed with the game, so I stepped forward to offer my services as publisher, and less than two months later, the game was ported to the ColecoVision, thanks to the MegaCart technology developed by Eduardo Mello!
This game was completed and released in 2012.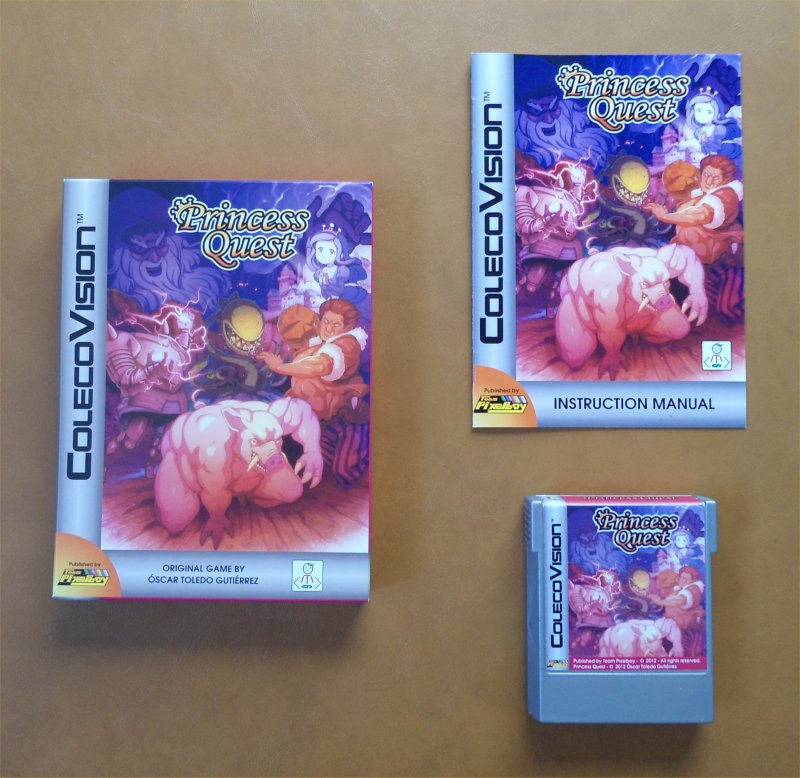 TEAM PARTICIPANTS
Óscar Toledo Gutiérrez : Software port and beta-testing
Luc Miron : Box design, game manual, cart label, software beta-testing
Todd Scheele : Software beta-testing
Dale Crum / Doc4 : Game manual layout (www.doc4design.com)
Oliver Puschatzki : Box printing services
Eduardo Mello : Cartridge PCB design and electronic sourcing
Harvey deKleine : Electronic sourcing and assemblies
SPECIAL THANKS:

Adán Toledo G., Albert Yarusso and all AtariAge forum members.