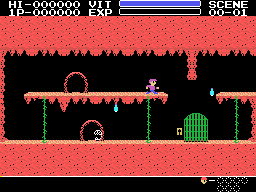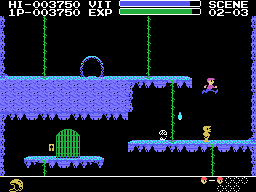 Rescue the kidnapped Goonies from the clutches of the Fratelli gang!
In this ColecoVision port of the MSX game based on the hit movie, you play as Brand, the older member of the Goonies gang who needs to save the remaining 7 Goonies from the Fratelli family, a treacherous group of thieves. Find keys and use them to free your friends from their jails located in the underground tunnels of the Fratelli's lair. Punch the Fratelli pursuers to stun them, and avoid traps and other dangers. The Goonies are counting on you!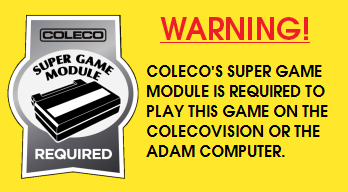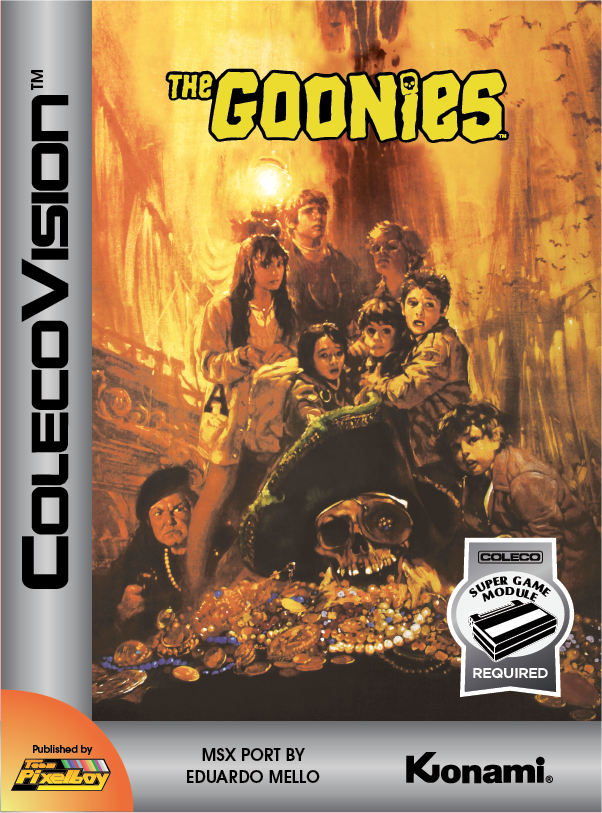 In October of 2012, Eduardo Mello decided that he wanted to mostly concentrate on arcade ports, where his Opcode Games publishing label was concerned. As a result, he offered me the chance to publish some of the MSX games he had already ported in the past but hadn't released yet (mostly because they require the Super Game Module to run) including The Goonies. I accepted the offer, of course, but the project went to sleep for a couple of years before Eduardo finally gave me the final version of the MSX port in the summer of 2014.
Team Pixelboy is proud to take part in the effort to provide more games for the owners of Opcode's Super Game Module!
This game was completed and released in 2014.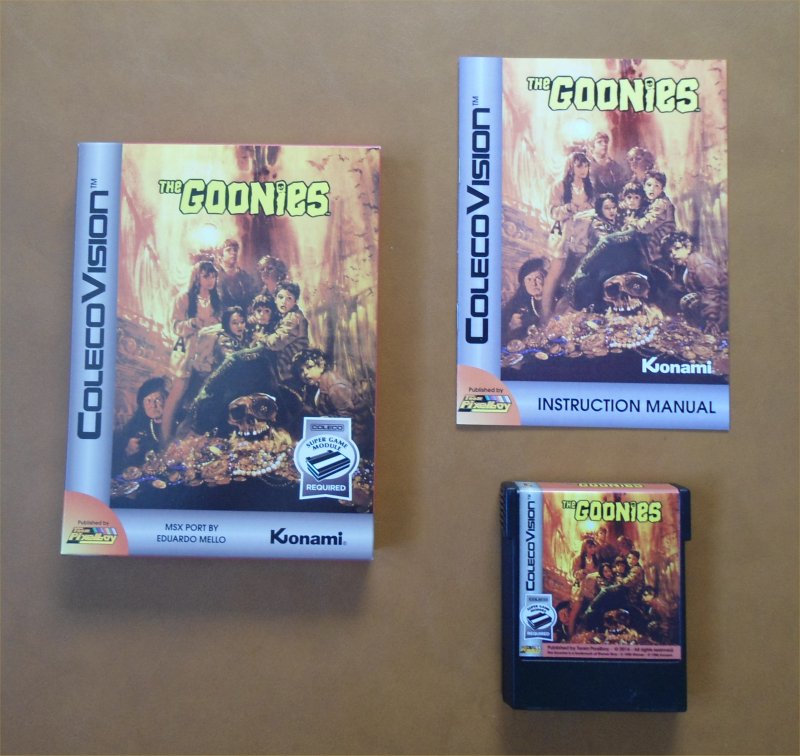 TEAM PARTICIPANTS
Eduardo Mello : Software port, beta-testing, electronic sourcing
Luc Miron : Box design, game manual, cart label, software beta-testing
Brian Klug : Software beta-testing
Dale Crum / Doc4 : Game manual layout (www.doc4design.com)
Oliver Puschatzki : Box printing services
Harvey deKleine : Electronic sourcing and assemblies
SPECIAL THANKS:

Reinhard Traunmüller, Dan Michaels, Christian Martin, Kendal Mertens, Jim Notini, Tommy Boyer, Albert Yarusso, and all AtariAge forum members.