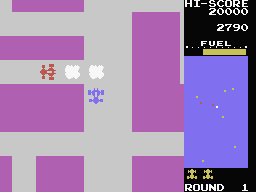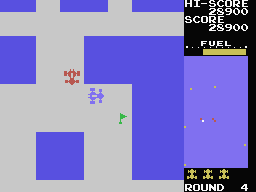 A maze, chase and race game all in one!
Welcome to a uniquely different kind of driving game that requires skillful strategy and quick reactions. Locate all the checkpoint flags in the field using your trusty radar, and collect them one by one as fast as you can to conserve fuel, while avoiding collision with the chaser cars. You can stun the chasers with smoke screens, but they won't stay down for long! Also look out for boulders that block you path.
Relive the excitement of this classic arcade game on your ColecoVision!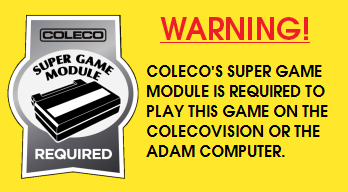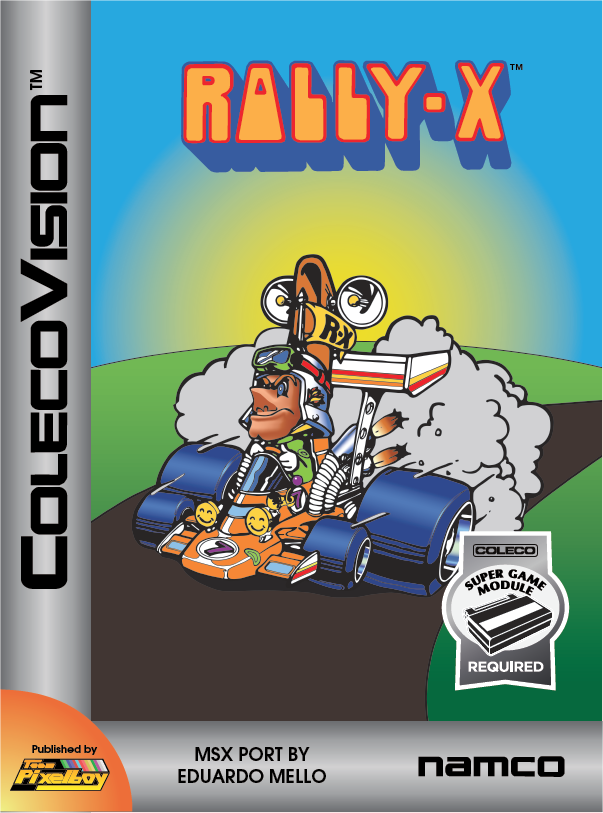 In March 2015, Eduardo Mello contacted me and offered to port any 32K MSX games I wanted, in an effort to raise money for his projects. I looked over what was available and I selected several titles, including Rally-X. The ColecoVision port was completed in early May.
Team Pixelboy is proud to take part in the effort to provide more games for the owners of Opcode's Super Game Module!
This game was completed and released in 2016.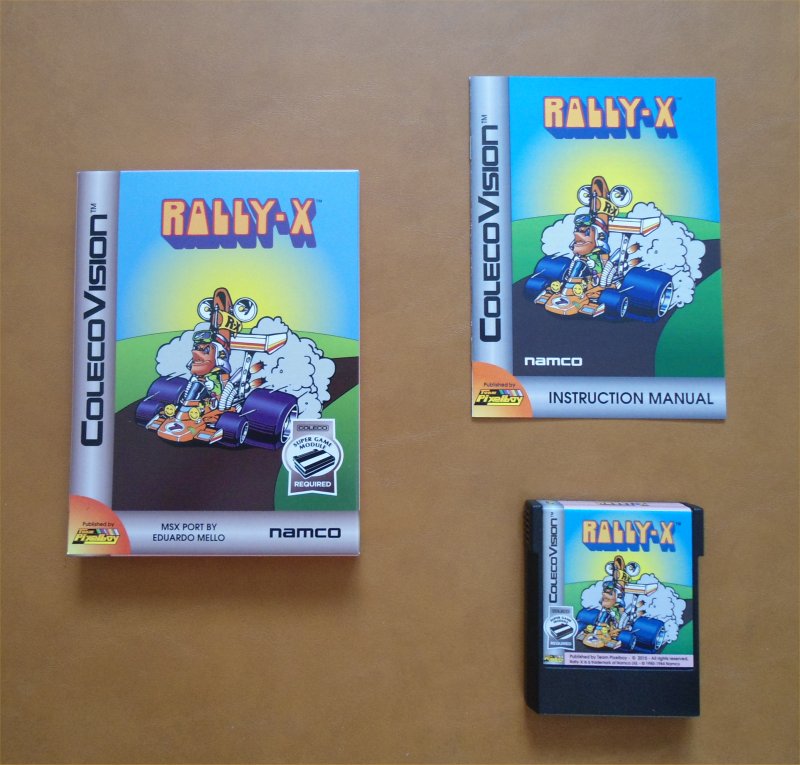 TEAM PARTICIPANTS
Eduardo Mello : Software port and beta-testing
Luc Miron : Box design, game manual, cart label, software beta-testing
Robb Alvey : Software beta-testing
Dale Crum / Doc4 : Game manual layout (www.doc4design.com)
Oliver Puschatzki : Box printing services
Harvey deKleine : Electronic sourcing and assemblies
SPECIAL THANKS:

Albert Yarusso and all AtariAge forum members.