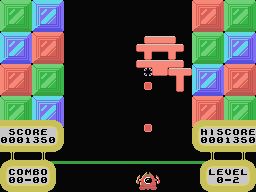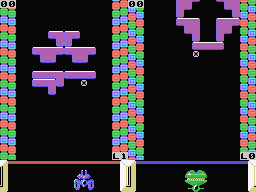 Blast away the QBIQS, one block at a time!
You want to play your favorite game, but your CRT monitor is in danger. Inside, dead pixels mutate into dangerous particles called QBIQS. These particles interfere with the path of cathode rays, so images do not display correctly.
Only you are able to clear the path of cathode rays. Take control of one of the three ships (Ray, Glow or Beam) and clean the ten levels of QBIQS.
Will you reach the end? Who is behind these dangerous mutations?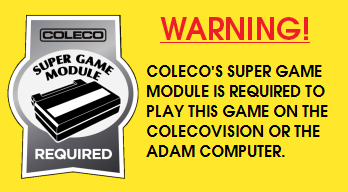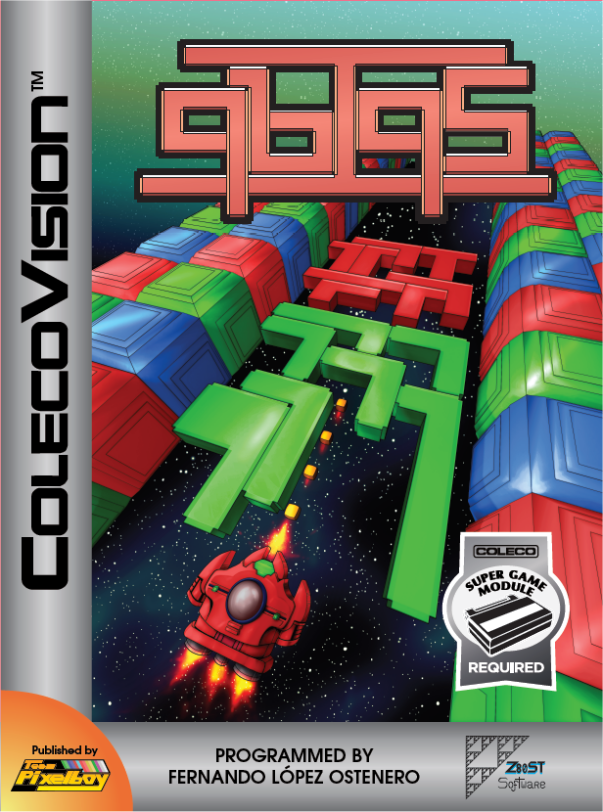 While I was looking to build a lineup of ColecoVision ports of MSX homebrew games for the budget series (which was designed to help my friend Óscar Toledo Gutiérrez with the medical bills of his wife and newborn daughter) my good friend Armando Pérez Abad introduced me to Fernando López Ostenero, the main guy behind the MSX version of QBIQS. Talks to include QBIQS in the budget series were going well, but I needed the ColecoVision port to be ready very quickly and Fernando was too busy that summer, so it didn't work out.
But the story didn't end there, obviously. I've always wanted to release a Quarth-like game under my Team Pixelboy label, and QBIQS was perfect in every way, so I contacted Fernando again later, and offered to publish the game as a "regular" Team Pixelboy title. He graciously accepted, and part of the money from the sales of this game will be going to Óscar, so QBIQS (along with Arcomage and Uridium) can be considered an extension of the budget series.
This game was completed and released in 2019.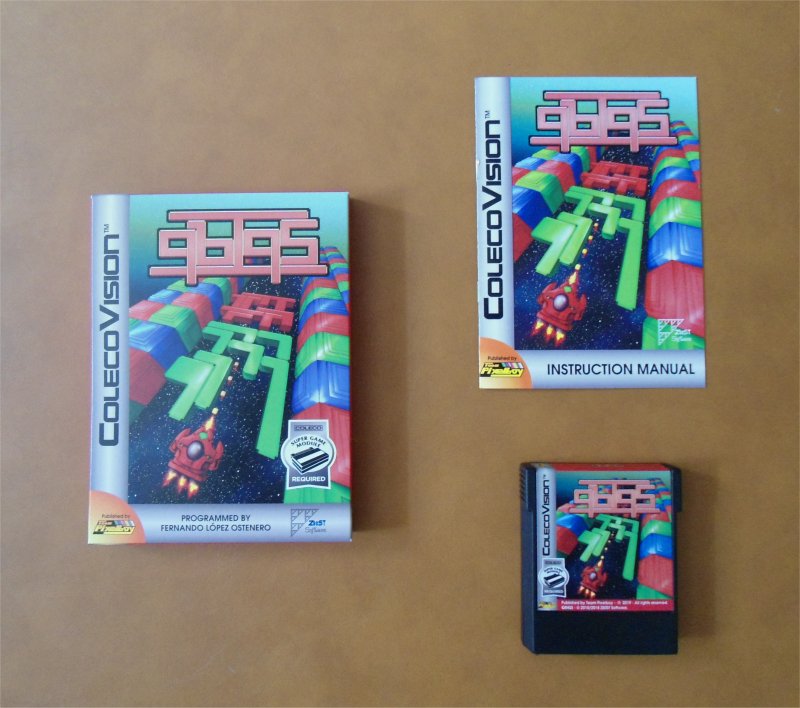 TEAM PARTICIPANTS
Fernando López Ostenero : Design & programming, ColecoVision port
Brian Klug : Software beta-testing
Garrett Gilchrist : Box art
Luc Miron : Box design, game manual, cart label, software beta-testing
Dale Crum / Doc4 : Game manual layout (www.doc4design.com)
Oliver Puschatzki : Box printing services
Harvey deKleine : Electronic sourcing and assemblies
SPECIAL THANKS:

Armando Pérez Abad, Albert Yarusso, Tobie St-Aubin and all AtariAge forum members.