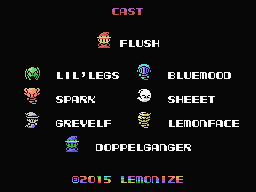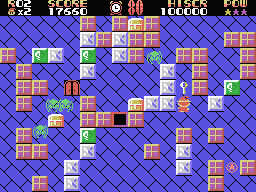 Help young magician Flush clean up his rooms!
Flush, an apprentice magician, was doing some cleaning while his master was away, and found an old grimoire which his master believed had been lost. Flush couldn't resist trying some of the spells in the grimoire, but things got ugly and the castle was quickly overrun by dangerous magical creatures, including an evil twin of Flush!
Now you must help Flush clean up his mess with the help of magic spells locked inside magic boxes. Certain creatures are immune to certain types of magic, and this will force you to play strategically. If all else fails, you can open the door to the next room of the castle by collecting the 4 keys in the current room.
Can you get this dangerous job done before your master's return? Do the best you can and try to beat your high score!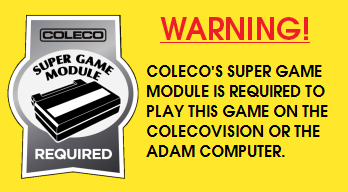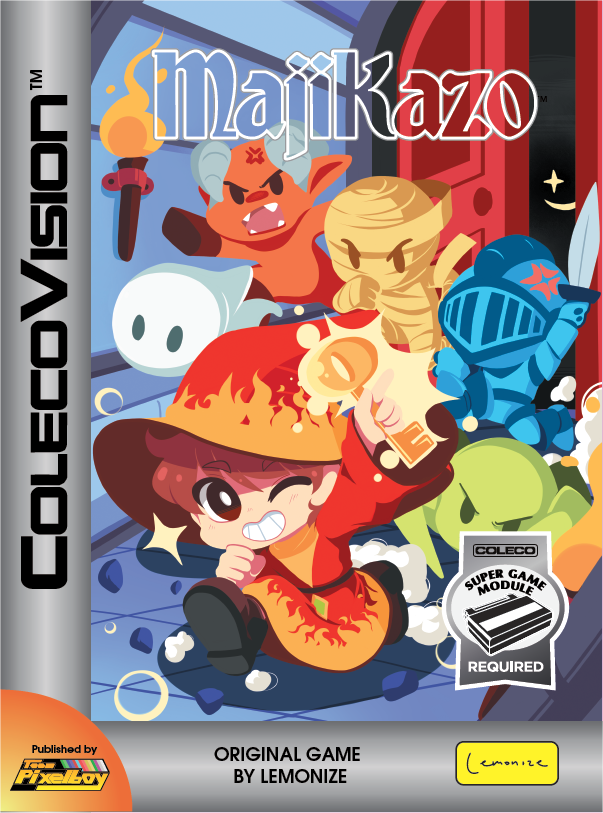 While I was discussing a publishing deal for Caos Begins with Antoni Burguera, Antoni talked to another MSX homebrew author, Armando Pérez Abad, who contacted me and offered to port two of his games (Majikazo and Operation Wolf) to the ColecoVision. A publishing deal was reached and Majikazo was the first game that Armando worked on for Team Pixelboy.
The game is actually recoded and tailored for the ColecoVision (it needs the extra RAM of the Super Game Module) so it's not technically a straight MSX port, but the ColecoVision edition still looks and plays very much like the MSX version.
Interestingly, the music is played via the MSX sound chip inside the Super Game Module, but the sound effects are played via the ColecoVision's native sound chip. What this means is that the game actually runs on the Coleco ADAM computer without the Super Game Module plugged in, but there is no music, just sound effects.
This game was completed and released in 2016.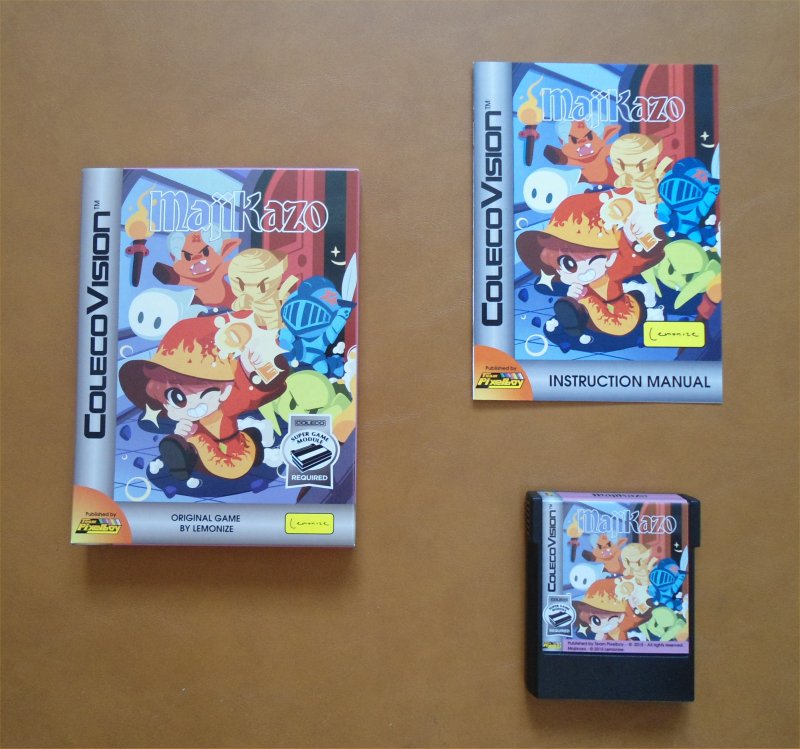 TEAM PARTICIPANTS
Armando Pérez Abad : Software programming
Miguel A. Fernández : Graphics, design and sound effects
Carlo Bandini : Music
Luc Miron : Box design, game manual, cart label, software beta-testing
Sandra María Garzón Hernández : Box art (http://sandraghart.tumblr.com)
Robb Alvey : Software beta-testing
Dale Crum / Doc4 : Game manual layout (www.doc4design.com)
Oliver Puschatzki : Box printing services
Harvey deKleine : Electronic sourcing and assemblies
SPECIAL THANKS:

Albert Yarusso and all AtariAge forum members.